Expired

TRIPR Men Solid Grey Track Pants
↑
Settings
Browser Push Notifications [?]
When does notification sound play?
It plays only when you enable 'Popup Notification' or 'Browser Notification'. You can choose your notifications sound from the options given. To disable notification sound, click 'None'.
What is Browser Push Notification?
Its a web browser feature. By default, you will get this notification when featured, trending, following search deals & following comments posted. You can enable this for latest, comments also. On clicking the notification, you will be redirected to respective pages. On clicking 'GET DEAL' button in notification you can access the store (Amazon/Flipkart) page directly. This feature is available on desktop browsers and limited android (chrome, firefox) mobile browsers. You can easily unfollw from these notifications.
Trending Deals : Deals got users most attention will be notified you as trending deals.
Following Search : When you search for a deal at thuttu, you will start following that search term. You will got notification if a new deal posted with that search term. For example if you plan to buy a 'shoe', instead of often checking new deals for 'shoe', just search 'shoe' once and follow that search term. You will get notified if a new deal posted with that term 'shoe'.
Following Comments : When you post a comment in a deal, you will start following the comments on that deal. If a user post comment on that deal, you will get notification.
Note : These notifications appears only when you out of thuttu site. If you browsing deals inside thuttu these will not shown. If you browsing some other site, then you got these notifications.

These notifications can be sent to user who give us permission. Click here, you will be requsted for permission (unless you blocked notifications) to push notifications. Click 'Allow' to get notification subscribed.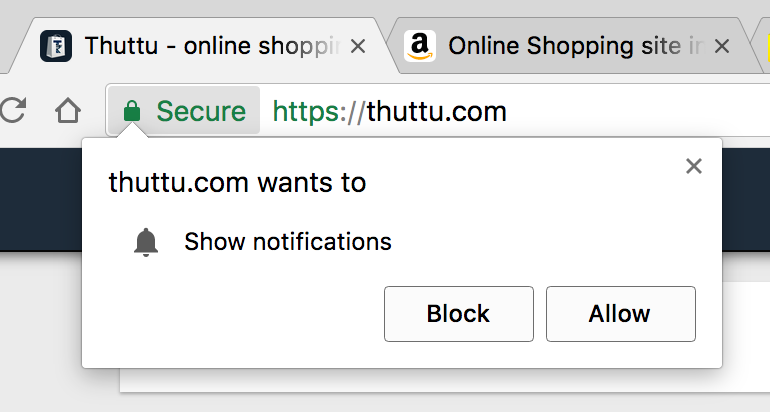 Alright! If you blocked this notification setting earlier, you can 'Allow' it from the browser again. Click the left corner of the browser address bar -> Click "Site Settings" -> "Allow" notifications. Pease check the screenshot below.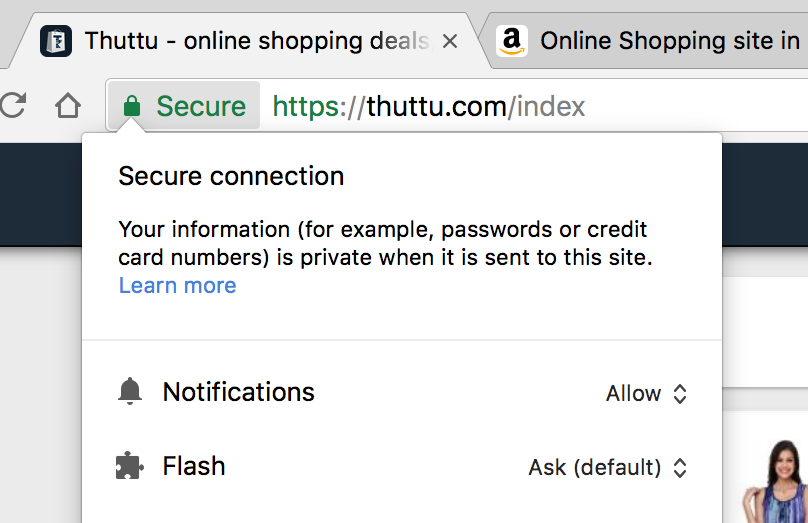 What is Toast Notification?
If a new 'Latest Deal' is posted, a small toast notification will appear at bottom right corner of Thuttu. It will disappear after few seconds. To prevent this notification from disappearing, just move your mouse pointer above (hover) to that notification.
Sample Toast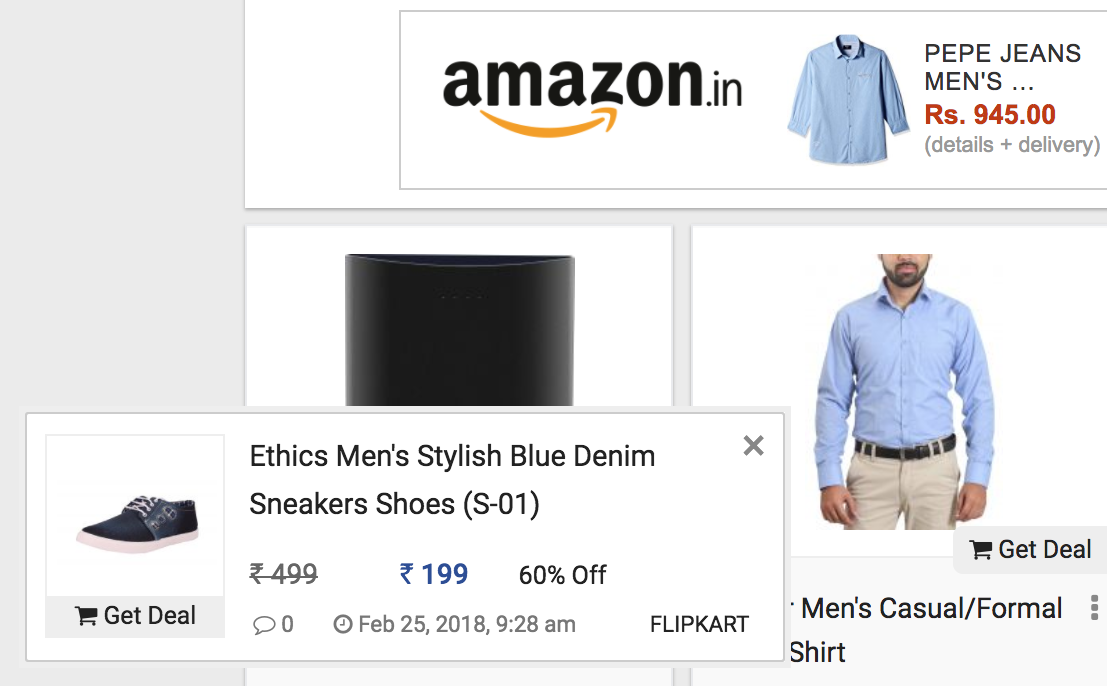 Onclicking the 'Toast Notification' you can directly go to product page. To close this notification click on 'X' or outside toast area.
Auto hide navigation bar?
You can hide navigation bar on top (top/bottom in mobile devices) to utilize more screen space. Useful for those who browse site from mobile devices. If you enable this, navigation bars hide while scrolling.